The London 2012 Olympics have just finished and the BBC have just announced their coverage figures, calling it the first truly Digital Olympics. This is the first Olympic Games where every sport was available across a PC, Mobile, Tablet and Connected TV. As a result, viewers could keep up to date with the action, anytime, anyplace, anywhere.
Mobile Olympics
Mobile made a major contribution, with 9.2 million UK mobile browser visits to the BBC's Olympics coverage, making up 34% of all daily browsers. In addition, there were 12 million requests from mobile devices to view videos throughout the Games. The BBC were able to deliver that olympic content because they had websites enabled for both mobile and tablet devices.
Impressive numbers, and maybe you were one of the 9.2 million UK mobile visitors to their website like I was?
London 2012 -  A Mobile Website
In anticipation of demand, the organisers of London 2012 also had a mobile website (the number of visitors has not been published yet) in addition to their desktop version.
You can see the difference between a desktop and mobile version of their website below: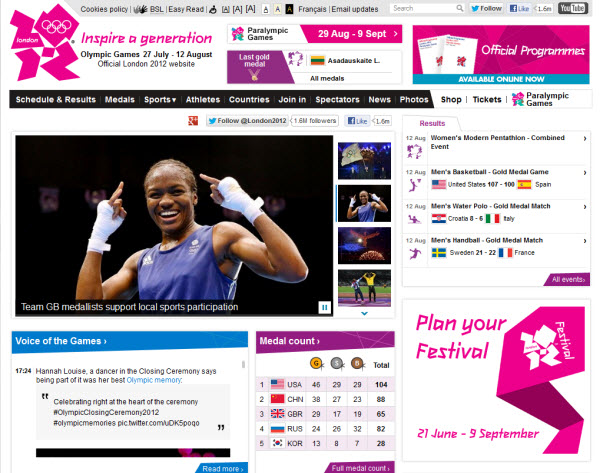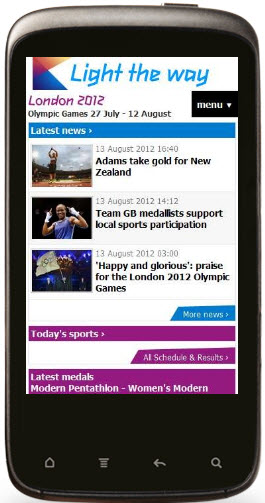 Recruiters  – Are You Ignoring Your Mobile Visitors?
Using a mobile device to search for information has now become part of everyday life, including searching for a job. And that's why it has become so important to ensure that Recruiters (at a minimum) have a mobile friendly website in place.
The BBC figure of 34% of people using a mobile browser to search for information will only get bigger in the future. Have you checked how many people visit your website via a mobile device? If not, here is how to check how many people visit your website using a mobile device.
Recruiters should be looking to make their jobs and careers information available across all platforms (PC, mobile and tablet devices) going forward or find themselves continually offering a poor user experience. A poor user experience includes:
Where not all of the site is accessible
Having to pinch and zoom to read the content
Not being able to navigate around the site
Being slow to load
Where the links are too small
Lessons Learnt
The London 2012 organisers clearly knew there would be a demand for mobile access and so they provided a mobile solution for this one-off event
Recruitment is rarely a one-off event and the same consideration should be given to making it easy for visitors to view relevant information
Going forward, searching and applying for a job for job seekers should be seamless experience, regardless of whether they view it on a desktop, mobile or tablet device.
Your Mobile Experiences
Do you currently measure the number of people who visit your website via a mobile device? Do you currently have a mobile friendly website? If so I'd be interested to hear your experiences and feedback. Please leave a comment below.